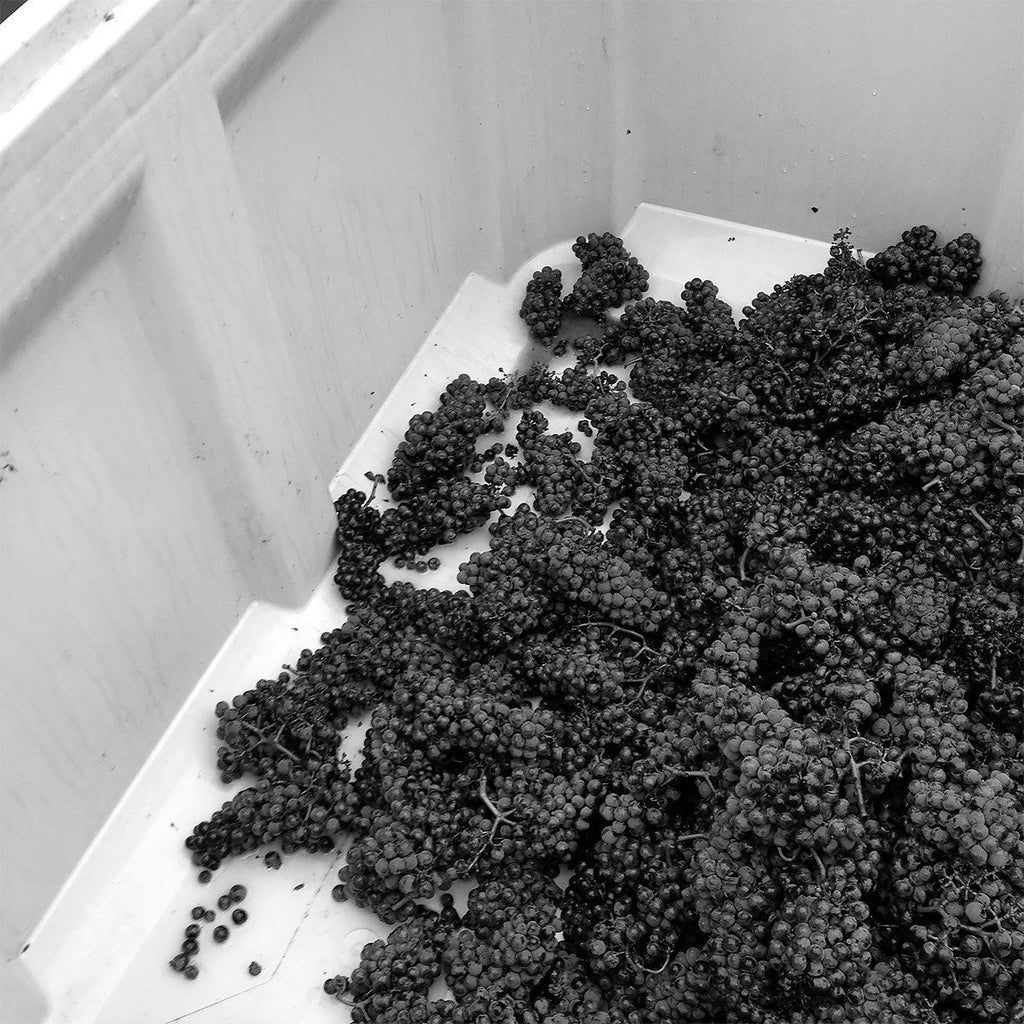 While hand harvesting allows us to fully control the quality of grapes that we crush, it also means that the vintage is a slower and more considered process.
There was intermittent rain during the 2017 ripening season together with long periods of high humidity and lower daytime temperatures. This extend the development time of the flavour compounds in the fruit and greatly exposed the grapes to the risk of botrytis infection and bird damage.
Identifying the window of opportunity to harvest becomes one of the most important decisions of vintage.  Leaving the fruit on the vine longer to allow slightly more fruit and tannin development can backfire if daytime temperatures remain low and rain or botrytis sets in. 
Despite the significant challenges Riesling and Marsanne achieved the desired sugar, flavour and acid balance at the end of March. The Riesling and Marsanne yields were the highest that Poachers Ridge has witnessed in recent years which is a blessing as they both sell out very quickly each year.
Unfortunately, we experienced significant bird and botrytis damage throughout the Viognier, Merlot and Malbec. Only small quantities of Viognier and Malbec were picked. The Malbec has been co-fermented with our Cabernet Sauvignon as we seek to introduce newer levels of complexity to our range of wines. The Viognier (2-3%) has been co-fermented with the Shiraz and appears to have the makings of a truly remarkable wine.