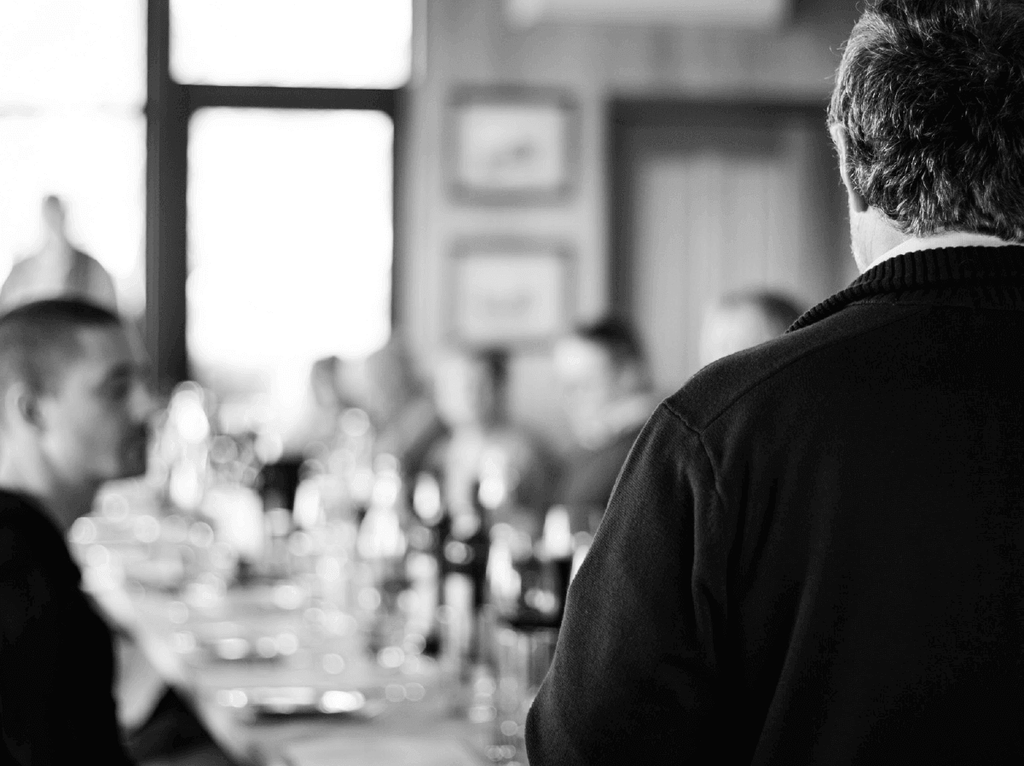 Lamont's Dinner
We are delighted to partner with Lamont's Wine Store in Cottesloe to host two events on 20 August – a casual tasting from 4-6pm, followed by a five course dinner from 6.30pm. 
Guests will be able to experience our new 2017 Riesling, 2013 Shiraz, and 2013 Cabernet Sauvignon. We will also show a vertical of three highly rated Shiraz vintages and a 10 year comparison of Riesling. 
The event will be hosted by vigneron Alex Taylor & wine consultant Blair Hill.
Tasting: 4-6pm, w Finger Food, $25
Dinner: 6.30pm, 5 Courses, $95
Date: Sunday, August 20th
Event bookings are available through (08) 9385 0666 or cottesloe@lamonts.com.au
Wine List & Menu:
Poachers Ridge Vineyard Marsanne 2007, Back Vintage
Poachers Ridge Vineyard Marsanne 2016, Our Price: $25
Broad bean and pea bruschetta
Poachers Ridge Vineyard Riesling 2007, Back Vintage
Gold Medal – Qantas Mount Barker Wine Show 2008
Silver – Qantas Mount Barker Wine Show 2007
Silver – Perth Royal Wine Show 2007
"Fine, tight, classic style; crisp and dry; very pure, lingering acidity; fresh waxy finish. Gold WA Wine Show '08."
94 Points, James Halliday
Poachers Ridge Vineyard Riesling 2017, New Release
Tempura barramundi, lemon
Poachers Ridge Vineyard Louis' Block Merlot 2014
"Savoury aromas of truffle and lanolin jostle for attention on the bouquet with the more expected varietal characters of plum and mulberry. Sleek and silky on the palate, the flavours of the grape mesh seamlessly with the French oak; the tannin is fine and in perfect harmony. Polished and pleasurable to drink now or later."
94 Points, James Halliday, The Wine Companion
Poachers Ridge Vineyard Reserve Merlot 2012
"Bright, clear crimson-purple; the assertion 'only made in the best vintages' is routinely overused (and hence untrue). Here is an exception, a wine with all the fragrance and finesse merlot should have, the red fruits supported by flawless silky tannins, high quality French oak in the background."
96 Points, James Halliday, The Wine Companion
Roasted mushrooms, avocado, tahini

Poachers Ridge Vineyard Sophie's Yard Shiraz 2013, New Release
"Even-tempered wine though it doesn't leave anyone short-changed. Black cherry and blackberry with modest input from dry leaves and spice. Chocolatey oak too plays a minor role. In short, it does the simple things well: flavour, length, balance, structure. All it needs is a couple of years to find its feet."
95 Points, James Halliday, The Wine Companion
Poachers Ridge Vineyard Sophie's Yard Shiraz 2014, Pre Release
"The deep, vivid crimson-purple colour semaphores the epic array of blackberry, blackcurrant, black cherry, licorice, spice and pepper that fill the bouquet and medium to full-bodied palate alike. This is a wine made in the vineyard, and Rob Diletti's role was to act as a quality control officer, doing as little as possible. The length of the future of the wine is unknowable. Drink to 2054"
96 Points, James Halliday, The Wine Companion
Poachers Ridge Vineyard Sophie's Yard Shiraz 2015, Pre Release
Wagyu pie, truffle catalan, leafy greens

Poachers Ridge Vineyard Louis' Block Cabernet Sauvignon 2009, Back Vintage
"Purple-crimson; blackcurrant, cedar and spice are constant notes on the bouquet and medium-bodied palate; overall good length and balance in a cool climate mode."
James Halliday, The Wine Companion
Poachers Ridge Vineyard Louis' Block Cabernet Sauvignon 2013, New Release
"Solid red in terms of its mid palate but lively around the edges. Cabernet with character. Blackcurrant, streaky herbs, violets, cranberry. Saucy sense of raw, cedary, smoky oak. Will develop well."
James Halliday, The Wine Companion
Poachers Ridge Vineyard Reserve Cabernet Sauvignon 2012
"Hand-picked from low-yielding estate vines. Bright, full purple-crimson, it is a full-bodied cabernet with layers of cassis fruit, and forceful tannins needing to soften substantially. Rob Diletti is obviously confident they will do so, and he knows better than I do. Drink to 2032"
94 Points, James Halliday, The Wine Companion
Cheddar, beetroot, baguette
Coffee, biscotti