Release of Poacher's Ridge 2017 Riesling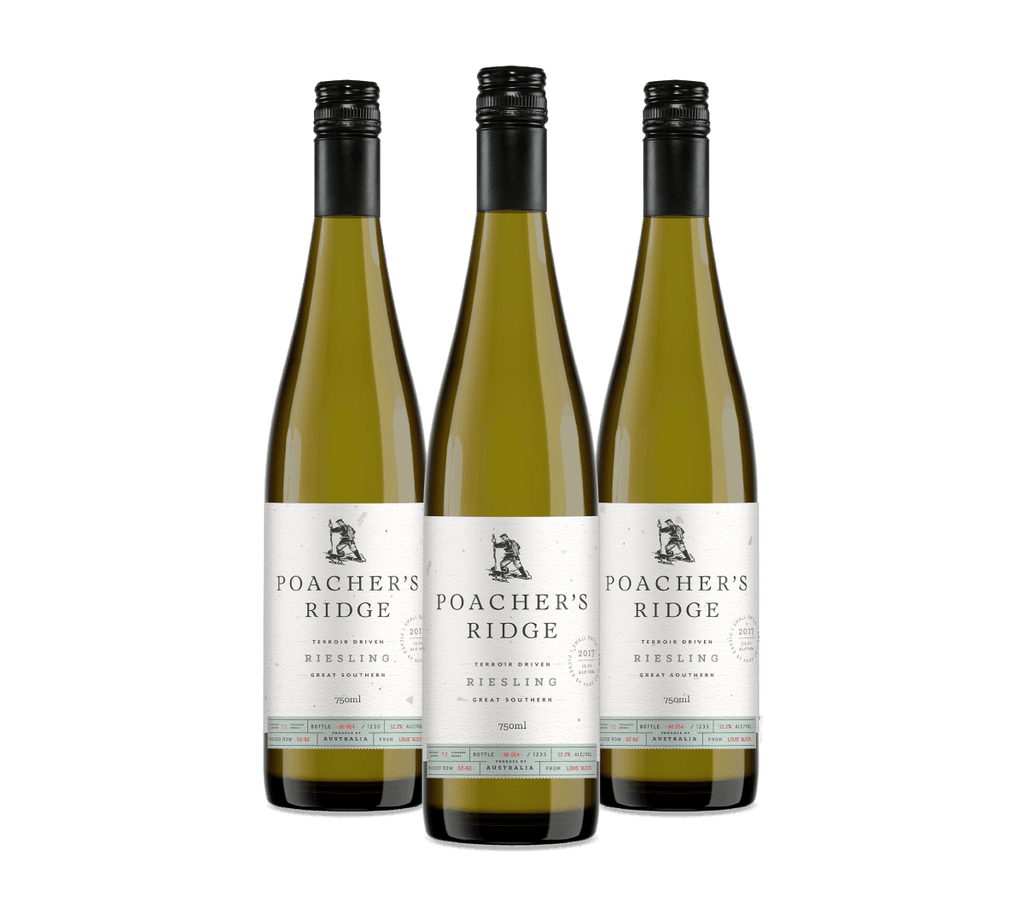 Starting with beautiful floral aromatics on the nose, on the palate our 2017 Riesling is dry with a light-to-medium body and showing lime and grapefruit juice flavours.  The colour is surprisingly straw given the wine has just been bottled.  Sugar and acid are balanced like a circus performer on a tightrope.  
The relatively light weight of the wine and its refreshing acidity would pair well with seafood; (crab or white fish); duck or chicken; or a spicy Asian dish (like Nasi Goreng or anything packed with ginger).
Click here to purchase the 2017 Riesling.
To celebrate the latest release of one of our hallmark wines, we have pulled together a limited release mixed Riesling pack.
Click here to purchase the Riesling Mixed Six Pack.
Andrew Taylor